Somewhere on the horizon there is an emerging figure of the Planetary, repopulating intellectual narratives around the world: from postcolonial and decolonial thinking, through media theory and Western philosophy to design thinking and environmental studies.
― Lukáš Likavčan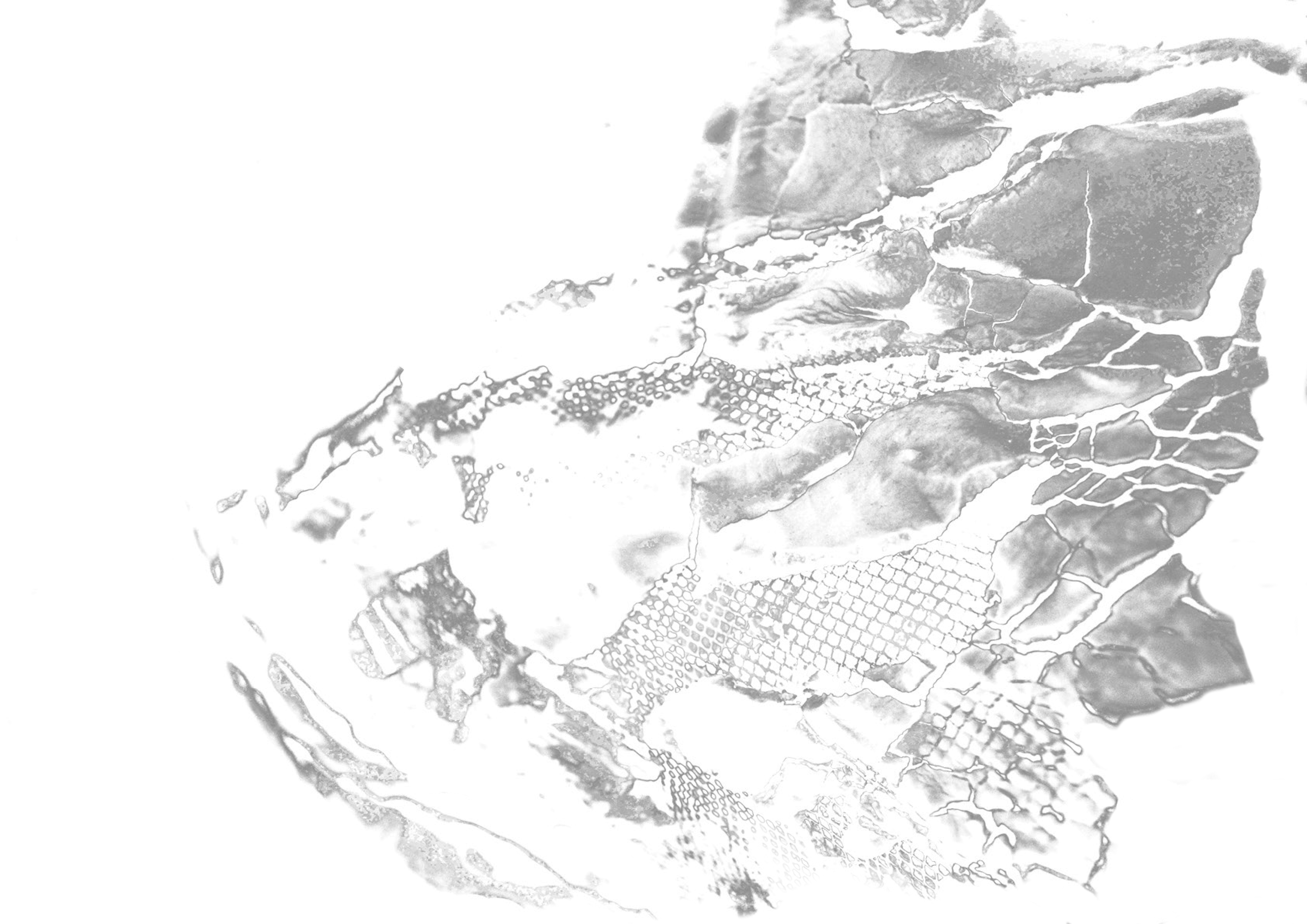 Mathilde Renault (1991, FR) is a mixed-media artist combining Architecture and Visual Arts in immersive scenographies.
Her research based practice is anchored in the scientific and technological megastructures shaping the fabric of trans-territories. Her work results in speculative experiences exploring sensory mapping systems while translating organic structures into data.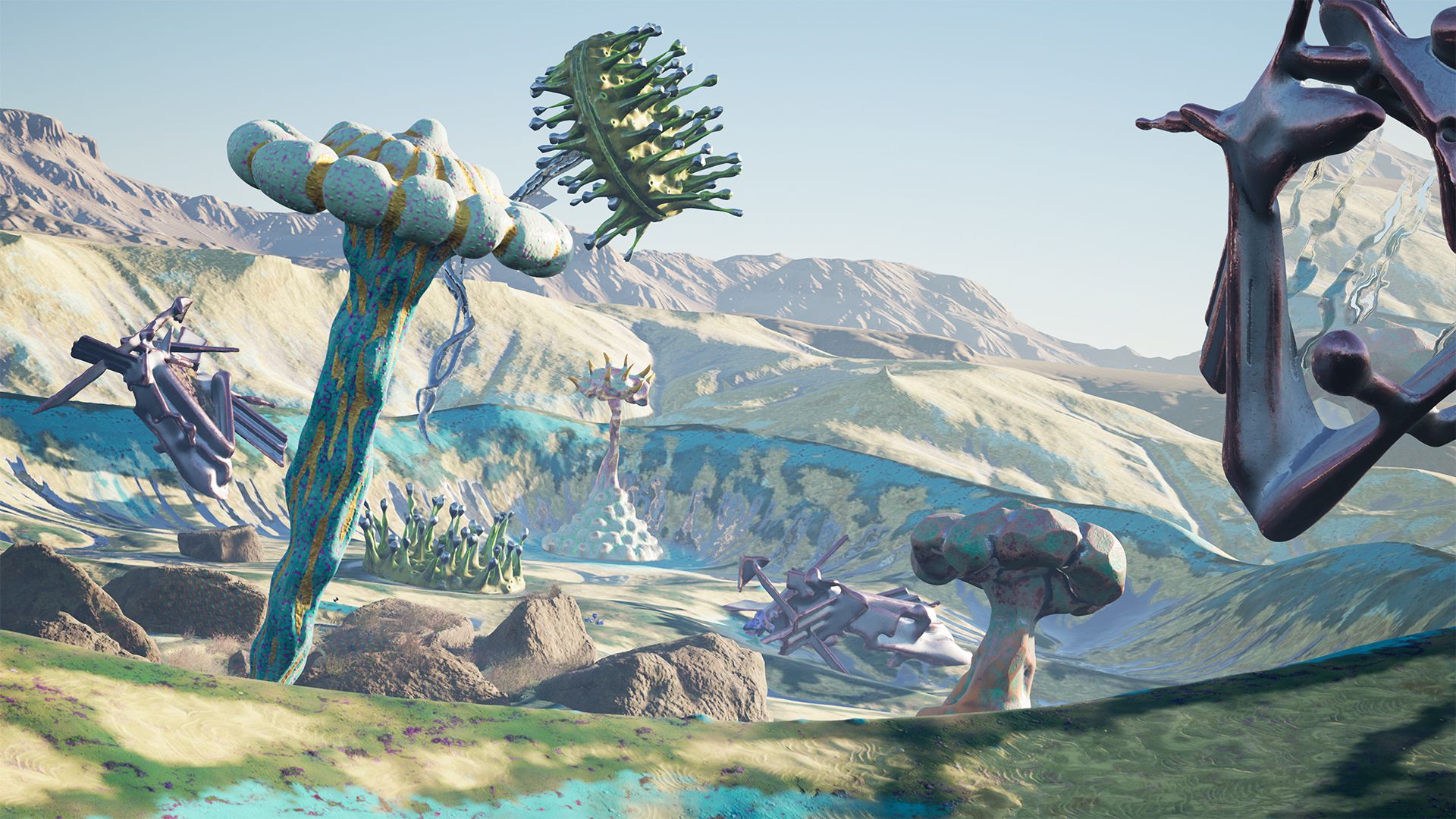 ECLIPSE

Is a new chapter based in False Mirror, exploring human cohabitation and social interaction in VR by implementing a new identity and an interactive website for future 'Birds'. Co-directed with Ali Eslami supported by Stimuelringsfonds Immerse-Interact, the Nederlands Film Fond and AFK.

IDFA DocLab, 18/11-29/11/20
THEY SAID 'I' WAS NEVER AN ISLAND
Looks intimately close for the vitality of assembled matter and its agency, matter that becomes collapsing territories. Intimacy becomes a navigational tool - vulnerable and interdependent.
Video for Pedro Matias.
SANDBERG'S Gaduation Show, Het Hem 30-31/10, 1/11/20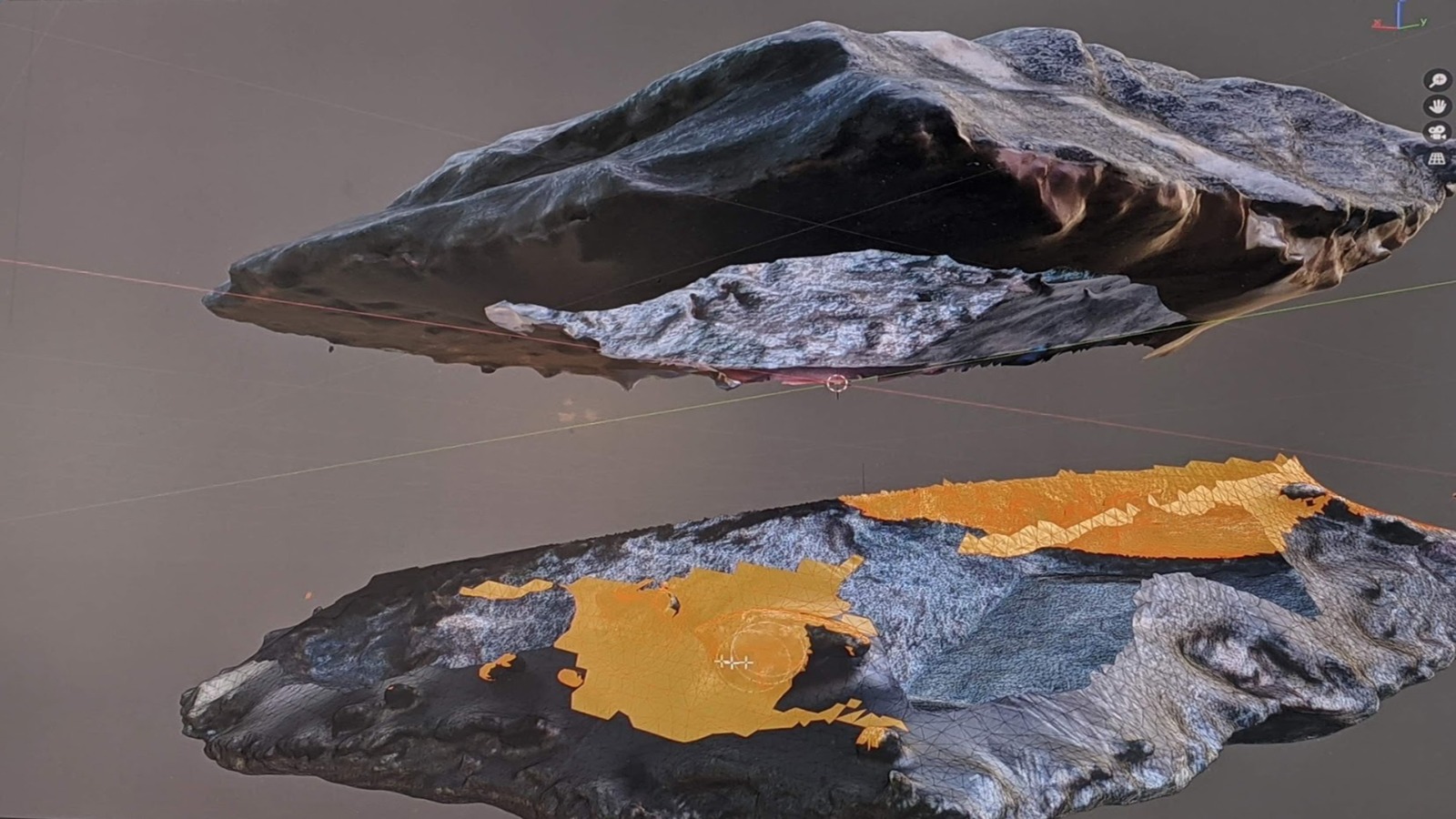 THE BUTTERFLY EFFECT

As geology appears to be the indicator of the genetics of any planet, The Butterfly Effect dives into the genesis of rocks and speculates upon a geological sensorium based on a territory only known through digital imageries : Mars.
Supported by Stimuleringsfonds Digital Culture.

Ars Electronica Festival - EuroMoonMars, Leiden Observatory, 12-13/09
STONE BY STONE
Stone by Stone, 2017, 170m2, is a site-specific installation researching immateriality in a sonic and olfactory architecture exposing seemingly inanimate materials. Through the translation of stones' molecular vibration into audible frequencies and smells, the work offers a platform to experience what lies beyond the spectrum of our perception and shows how the infinitesimal affects our apprehension of a space.
SYNESTHESIA

Synesthesia, 2016, researches the highly evocative nature of the sense of smell, coming down from human's predisposition to synesthesia; a neurological phenomenon in which the stimulation of one sense uncommonly stimulates another one. The work investigates the translation of the sense of smell through visual experiences, by analysing the precepts of the 'advertising language' within the perfume industry. Wind, water, air... heat, flowers, earth... leather, colour, smoke... worldwide associations of images translating textures into sensorial experiences.

Supported by : CaTec and Tungsten Studio.


FAMILIAR STRANGER

Familiar stranger, 2016, is a work following up a research on 'Synesthesia'. It reflects on the unexplained cause of such uncommon associations between senses and speculates upon a mechanism that translates information from one sense to another, based on String Theory. Frequencies become a source of transcription in this sound installation which recreates the experience of a synesthete employing text, colour and sound. It uses the alphabet perceived by Isa Oxenaar, a grapheme-colour synesthete, as the basis for a series of translations from letters to colours to musical notes.