Somewhere on the horizon there is an emerging figure of the Planetary, repopulating intellectual narratives around the world: from postcolonial and decolonial thinking, through media theory and Western philosophy to design thinking and environmental studies.
― Lukáš Likavčan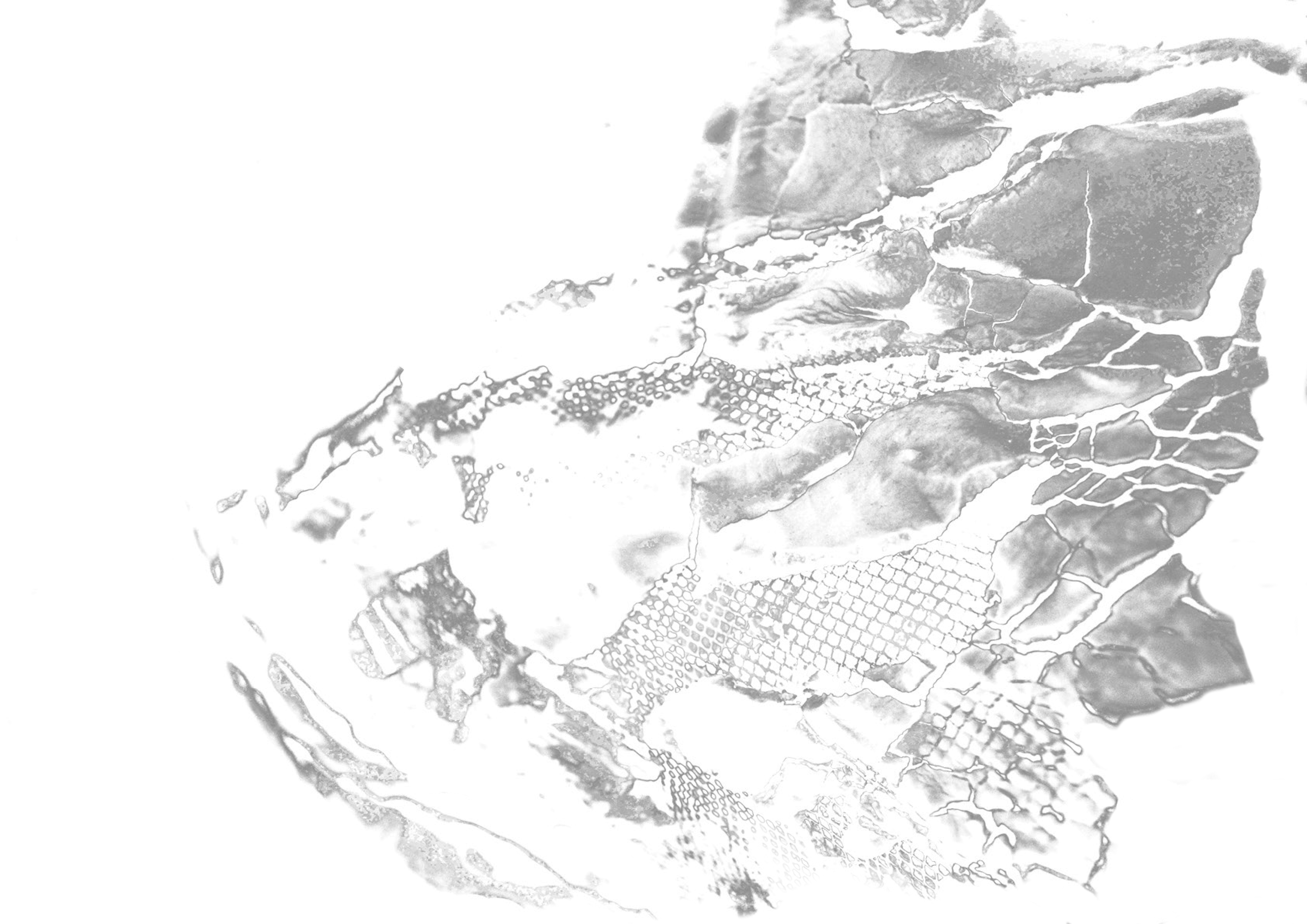 Mathilde Renault (1991, FR) is a mixed-media artist combining Architecture and Visual Arts in immersive scenographies.
Her research based practice is anchored in the scientific and technological megastructures shaping the fabric of trans-territories. Her work results in speculative experiences exploring sensory mapping systems while translating organic structures into data.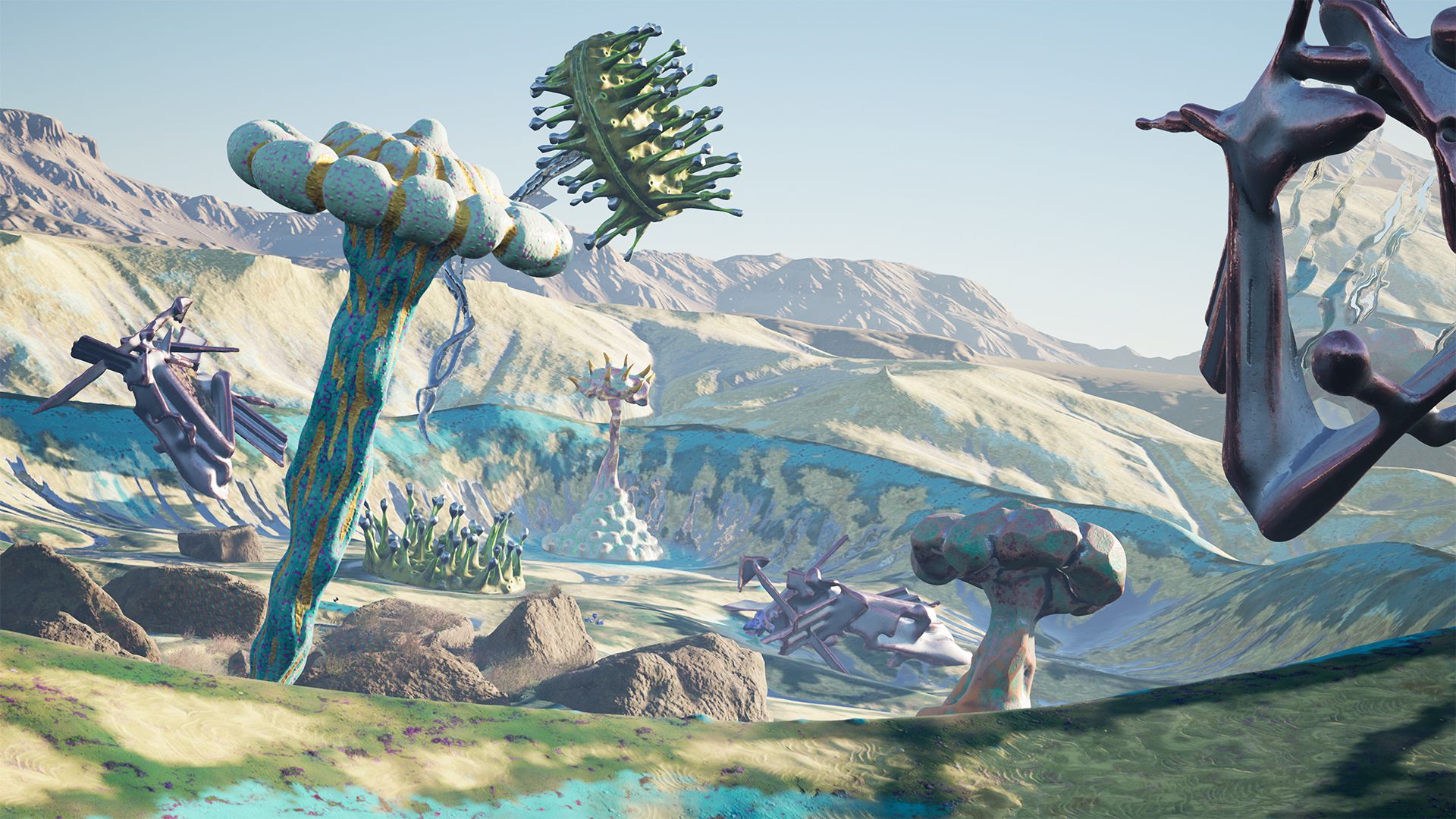 ECLIPSE

Is a new chapter based in False Mirror, exploring human cohabitation and social interaction in VR by implementing a new identity and an interactive website for future 'Birds'. A new hybrid exhibition commissioned by Tetem. Co-directed with Ali Eslami supported by Tetem, Stimuelringsfonds Immerse-Interact, the Nederlands Film Fond and AFK.

Tetem, 29/07/21-29/01/22 ︎︎︎ more info
THEY SAID 'I' WAS NEVER AN ISLAND
Looks intimately close for the vitality of assembled matter and its agency, matter that becomes collapsing territories. Intimacy becomes a navigational tool - vulnerable and interdependent.
Video for Pedro Matias.
SANDBERG'S Gaduation Show, Het Hem 30-31/10, 1/11/20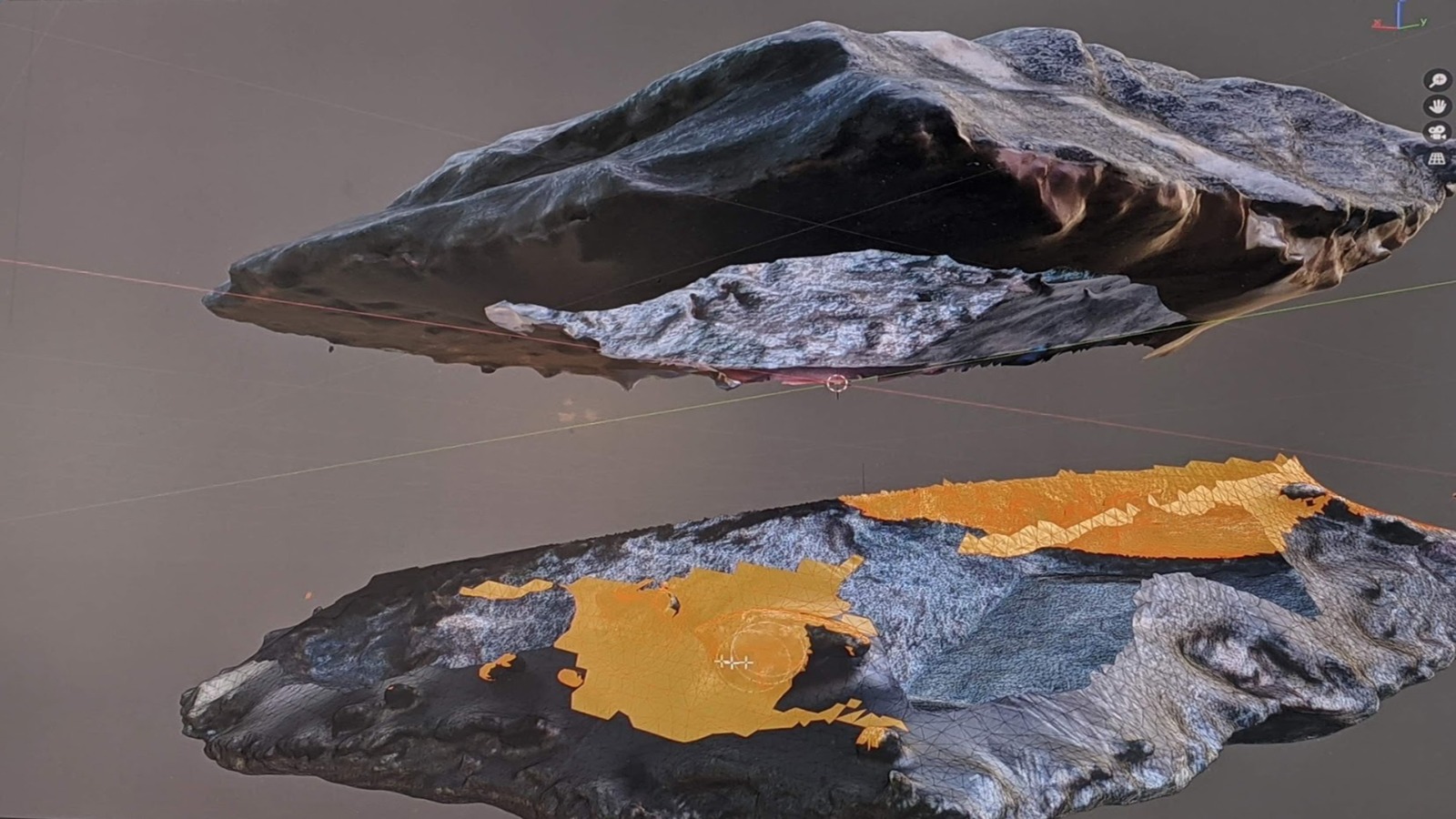 THE BUTTERFLY EFFECT

As geology appears to be the indicator of the genetics of any planet, The Butterfly Effect dives into the genesis of rocks and speculates upon a geological sensorium based on a territory only known through digital imageries : Mars.
Supported by Stimuleringsfonds Digital Culture.

Ars Electronica Festival - EuroMoonMars, Leiden Observatory, 12-13/09
ECLIPSE
J.G. Ballard once said, "I would sum up my fear abvout the future in one word: boring." And this author of science fiction may have had a point, if our future is to be shaped by huge technology companies that exploit every potential existing innovation for banal, purely commercial applications. Eclipse offers an antidote in the form of a virtual reality universe that raises fundamental, existential questions. Alless and Lena are both moving around in this universe, but at such different levels of consciousness that they can't actually see each other - all they can find are traces of each other's presence. But by following and analysing these traces, they can decode the thoughts and feelings of "the other". Two actors bring Alless and Lena to life in a live VR performance that gives a new and radical meaning to diversity: here, "the other" isn't a variation on our self - it exists in an entirely different reality. The accompanying website serves as a manual that complements the VR environment. Its as yet undiscovered features generate the story.
︎︎︎
Credits :
Ali Eslami - Director, producer, developer
Mathilde Renault - Director, scenographer
Alap Parokh - Technical artist, developer
Maisa Imamović - Web artist
Barthelemy Vielle - Graphic designer
Rein Blank - 3D artist
Jason Mohaaghegh - Advisor
Supported by :
Stimulering Fonds NL
Nederlands Film Fonds
Amsterdam Fonds voor de Kunst
THEY SAID 'I' WAS NEVER AN ISLAND
Ongoing documentary research, collaboration with Pedro Matias.
Let it be understood that enormous cotton-candy clouds don't come along every day of the week, and when you have an opportunity to get up close to one, you ought to go on and get up close, because you're only here once, as far as you or any one of us may ever know for certain, and you just can't tell when you'll have another chance to engage in this way, on this level, with this kind of thing. So, look around, inhale all the way, expand and contract rhythmically until you become a soft, sweaty rock, insides out, flirting your face off in the flowering colored lights of the abstract documentary that is the mutual rubbing of every virtual opposite redisassembled in the psychedelic combustion of vital transforomance. _ Angie Keefer
STONE BY STONE
Stone by Stone, 2017, 170m2, is a site-specific installation researching immateriality in a sonic and olfactory architecture exposing seemingly inanimate materials. Through the translation of stones' molecular vibration into audible frequencies and smells, the work offers a platform to experience what lies beyond the spectrum of our perception and shows how the infinitesimal affects our apprehension of a space.